A sample dissertation is a previously written dissertation document that usually serves as a comparative template, informative guide, and reference tool that a student could use for comparing the sample to his own dissertation. The main sources of sample dissertations are from the student's supervisor or the department where the student belongs and the websites of academic writing companies.

A student could obtain copies of sample dissertations from his supervisor or his department on the condition that the samples should only be used as learning guides and tools for the student's own dissertation writing task. On the other hand, some websites of academic writing companies would provide free copies of dissertation samples as a way of helping other students in writing and completing their own dissertations.

A sample dissertation could be a good learning guide and tool for a student in writing and completing his own dissertation because of the advantages it would provide to him. The advantages in using sample dissertations:

A sample dissertation could be a source of ideas for research topics especially if the topic of the dissertation samples are related to the student's own research topic. Even if the sample dissertation read by the student is not directly related to his topic, reading a sample could give him the enthusiasm and effort he needs to come up with ideas for his own topic.

The basic structure of a sample dissertation is the same regardless of the topic of the dissertation. Reading and studying a sample would show the student on how the structure of an actual dissertation appears. The sample dissertation would show the structure of the major sections of the dissertation, which is the signature page, title, copyright, acknowledgements, abstract, table of contents, list of tables and list of illustrations, introduction or statement of problem, literature review, methodology, results, discussion, references, and appendices.

The dissertation samples show the formatting in terms of presentation and organisation of the sentences and paragraphs, the margins of the paper, the number of pages, the specific sizes and types of the fonts to be used, and other technical aspects of the written document.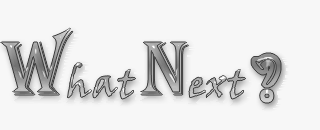 ---